'We hope it will make a positive difference.'  Couple supports cancer research and patient care with planned gift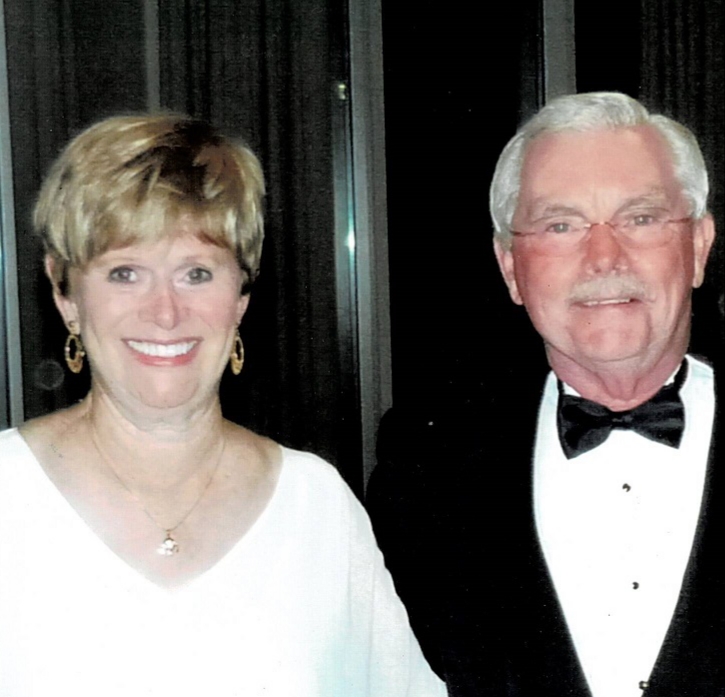 In 2011, Norm and Andrea Argast made the MUSC Hollings Cancer Center a beneficiary of their estate. In the following essay, the Argasts share their cancer journey and what inspired their gift.
We are ordinary people whose lives have been changed, shaken and in some unexpected ways, enriched by a cancer diagnosis.
In the summer of 1996, we had recently moved into our dream home in a small town outside of Burlington, Vermont. We were almost ready to fully commit to the idea of retirement following careers with IBM and, for Norm, a second adventure as CEO of a technology startup. It was our time to welcome, unhurriedly, all that the pressures of corporate life exclude or limit – tapping into the joyful everyday experiences of life. And that's when the call was received concerning the biopsy results and the diagnosis of Non-Hodgkin lymphoma (NHL).
After the initial tests and scans, contrary to what we feared, and to our great relief, Norm was a candidate for a wait and see approach to treatment. We couldn't wish the lymphoma away or ignore the very real possibility of more intense treatment in the future, but we could and did decide that from that point on we would live our life in spite of and in light of the all too real cancer threat quite capable of controlling, or at a minimum, redirecting, our way forward.
The philosophy of embracing the present with an eye to the future was firmly in place when we moved to Hilton Head Island in 1999. Family has always been all important, and while the move meant that we were geographically farther apart, relationships with each member continues to be precious beyond words. Shortly after arriving on the island, we became actively involved in our church in various leadership positions and in our community. Norm volunteered as a tutor for students in need of math support. He was a science fair judge for over 12 years and mentored young "budding scientists" as they prepared their experiments for exhibition. Together we were privileged to serve on the founding board of the Sandbox Children's Museum, and even got a taste of politics when we worked on a campaign for a friend seeking a spot on town council. For Andi, involvement with the Volunteers in Medicine (VIM) Clinic, a nonprofit that provides free medical care to the uninsured and underinsured, was a meaningful way to give back, first as a member of the staff and then as a VIM Board Director.
The concept of active surveillance remained the plan of choice until 2007 when aggressive chemotherapy became a critical necessity. It is also the time when MUSC and Hollings Cancer Center became household names in our family. When scans completed locally revealed an urgency to begin active treatment, we consulted with our hematology oncologist in Burlington. She was familiar with the outstanding NHL research at MUSC and encouraged us to seek treatment as soon as possible.
We are often asked questions concerning where we seek medical care and equally as often, why we do so and, specifically, who we would recommend. We immediately answer that we consider MUSC to be our "home hospital" and, for the past 13 years, surely there are volumes of medical records as evidence to this commitment. Why? And to that we would respond that MUSC is a patient-centered environment with a gifted, incredibly knowledgeable, medical staff whose practice principles reflect both the art and science of their profession. Who? Over the years, Norm has been the recipient of quality care from six, perhaps more, separate MUSC specialists (beyond the hematology department) including one via a teleconference in the ER at Hilton Head Regional Hospital. Unfailingly, each has generously allowed time to treat us as care partners, to outline options, to explain in understandable terms, to answer questions patiently. Assuming our experience is routine, it seems logical to accept that MUSC's bench strength is deep and wide, filled with experts in their respective fields who shine individually and collectively create an outstanding team whose achievements have been nationally recognized.
We would like to think that our gift to Hollings Cancer Center will help to sustain the research and resulting care that is underway today. We feel we have been blessed mightily by the successful efforts of the MUSC Office of Planned Giving and the generosity of others. At whatever point in the future our gift is received, we have complete faith it will be directed toward an area of need and, as such, in some yet to be determined way, we hope it will make a positive difference.