Larry's legacy: Planned gift made in memory of beloved husband and ALS warrior will support research to help future patients defy the odds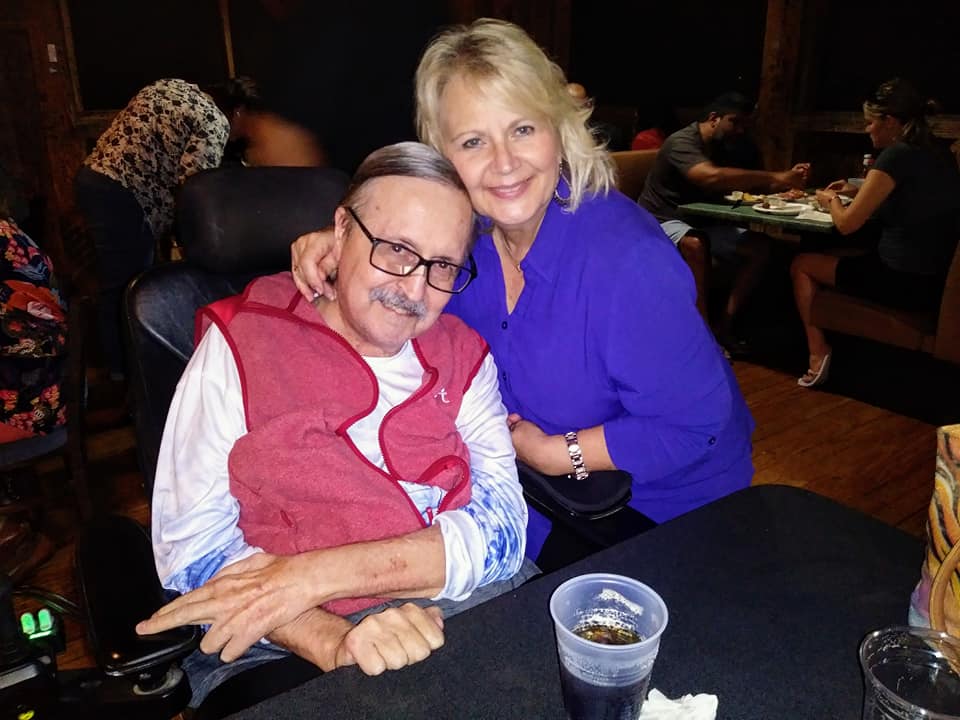 For more than 40 years, Debbie McCravy has been a part of the MUSC family: as an employee, patient, friend, and so much more. She describes the Medical University of South Carolina (MUSC) as "the place where I was meant to end up."
Her journey with MUSC began in 1978, when she accepted a job at the College of Nursing. A few years later, Debbie and her husband, Larry, welcomed their daughter at MUSC. "The care and follow-up care from the nurse-midwives, doctors, and everyone else was just wonderful and I went home with a beautiful and healthy baby girl," Debbie shared. After seven years at the college, Debbie made a career change, leaving MUSC for a leadership role in banking.
In 2009, she returned to MUSC in a new role in the Office of Development and Alumni Affairs. By then, her life had changed dramatically. Her daughter, Leslie, had been shot and killed by a boyfriend. Her husband, Larry, had been diagnosed with amyotrophic lateral sclerosis (ALS), a progressive and fatal neurodegenerative condition also known as Lou Gehrig's disease. The disease affects the ability to walk, talk, swallow, hold items, and breathe. Currently, there is no cure.
The McCravys felt blessed to live so close to MUSC Health, which has the first and only program in South Carolina to earn recognition from The ALS Association as a Certified Treatment Center of Excellence. A true ALS warrior, Larry refused to surrender to the disease. The average survival time for someone diagnosed with ALS is three years. Over the course of 12 years, Larry took part in every treatment and research opportunity presented to him. He did this not only to extend his own life, but to help others who will be affected by ALS.
On Jan. 21, 2020, Larry passed at his home with Debbie by his side. He was 66 years old.
Debbie has chosen to honor Larry's memory with a planned gift that will create the Larry R. McCravy ALS Research Fund at MUSC. She hopes her gift will help future patients defy the odds as Larry did and one day, lead to a cure.
A hundred years from now, Debbie hopes to be remembered as "a kind and thoughtful person who was lucky enough to have a beautiful family that she loved very much." Those of us lucky enough to work with her can attest she is all that and more.