Taking the next step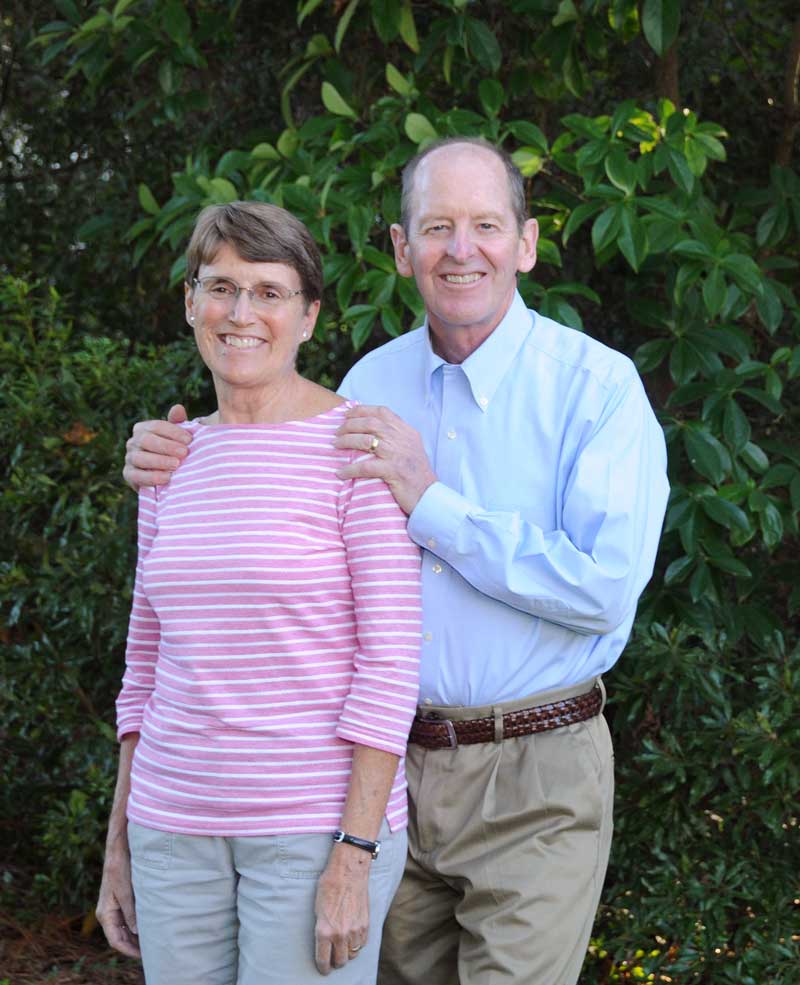 In 2012, Bob Richards came to MUSC with polycystic kidney disease and in need of a kidney transplant. Several candidates came and went but it wasn't until his niece, Roseann Hines, came to MUSC that his search came to an end and he had found his match.
On April 2, 2013, Dr. Prabhakar Baliga removed both of Richards' kidneys (a double nephrectomy) and placed him on dialysis until his surgery on April 24, 2013. "That day was my real starting point with giving back to MUSC," Richards shared. 
Throughout his time at MUSC, Richards developed a strong relationship with Vera Ford, director of development in the Department of Surgery, and witnessed the wonderful research programs in place.  He decided then that he wanted to get involved.
"I believe that until you start doing something, nothing is going to get solved," he said. And that's exactly what Richards did in 2014 when he started his own fund called the Roseann Richards-Hines Education and Research Fund. Through this fund, Richards was able to honor his niece while focusing on research and education of transplant programs at the Living Donor Institute, the only living donor transplant center in the state of South Carolina. 
With more than 5 million people living in South Carolina and 1,000 on the state's kidney transplant wait list, Richards believes that more research, education, and outreach will play an important role in improving outcomes for patients with advanced kidney disease. That's where he hopes his fund can make a difference.
"It's important to plan for the future and perhaps more important to take the next step to start doing something about it," Richards said. With polycystic kidney disease being an inherited disease, Richards worries not only for the future of his children, but also for anyone that may have to go through the same thing. "I want to solve problems and make life better for my children and other people down the road. I don't need to know them or meet them, we just need a solution," he said.
Almost seven years later, Ms. Hines is doing terrific with one kidney and Richards has made a full recovery from where he was in 2012. Richards continues to be an active supporter of the Living Donor Institute at MUSC not only through a planned gift in his estate, but also by raising awareness about the transplant program in Charleston, South Carolina. "MUSC is not just about fixing people who are already sick. It's the research side that I think is the hidden gem of the hospital. They are doing things that are cutting edge."  
 Please visit us online to learn more about the Medical University's transplant program or how you can support MUSC through a gift in your estate.