A seamless process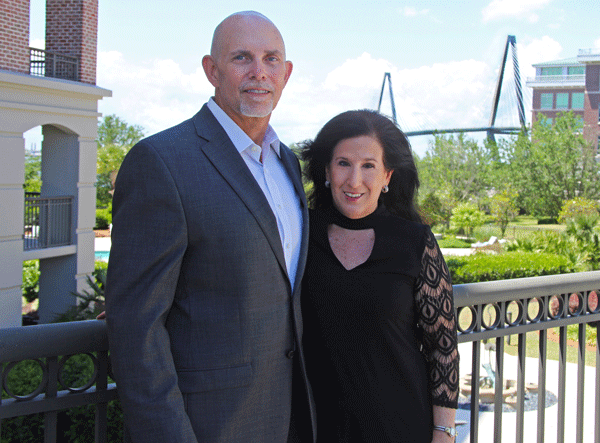 Before they made the decision to retire early, Russ and Venetia Vaughn made a commitment to use their time and resources to create a lasting impact on the community. They also had a strong desire to honor their parents. The Vaughns were able to accomplish both goals by making multiple planned gifts in support of programs at MUSC.  
As a Charleston native, Venetia is well aware of MUSC's reputation for delivering quality health care. After her father was treated at Hollings Cancer Center, she was inspired to give back to the institution. Russ' mother had Alzheimer's and while she was not treated at MUSC, Russ knew of the valuable work being done at MUSC and made a gift to the Department of Neurology and Neurosurgery to further research of cognitive disorders. Additionally, they gave to MUSC's Heart and Vascular Center to honor the many family members they've lost way too young to heart disease, especially their beloved grandparents.
The Vaughns said it was an easy process, which justified their decision to make several planned gifts. "This process was seamless and we thank the Office of Planned Giving and Leslie Brady in the Heart & Vascular Center, especially considering when updating your estate plans, you look for a process that is smooth. MUSC provided all of the appropriate information necessary to make an informed decision," Venetia shared. 
Because of their experiences, the Vaughns trust MUSC with their money and their health. "If something goes wrong, we want to be in the institution where we are able to get the best treatment from the beginning," Venetia said. "It's the premier health care institution in the state with cutting edge treatment and technology." 
Venetia and Russ were able to follow through on all they wished to do after retirement by honoring their parents, giving their time to the community, and making planned gifts through different gift vehicles that have helped further research at MUSC. Find out which gift vehicle is the best option for you through this quiz.