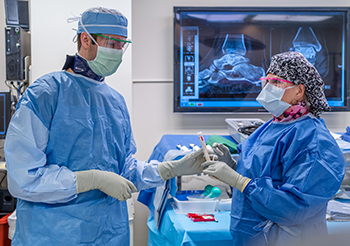 At MUSC people matter. Recently I've had the opportunity to glimpse behind the scenes to see how our physicians, nurses, researchers, scientists, faculty, support staff and care teams are dedicated to the highest quality of compassionate care for our patients and to excellence in the medical education and training we provide at MUSC.
Whether it is a 6-month-old child having open heart surgery or an elderly patient undergoing cancer treatment, or a young adult in their prime diagnosed with a debilitating disease, our MUSC medical professionals design care and treatment for the person not just the illness.
Our students, who are our future medical professionals, are also under the leadership and mentorship of our faculty who teach the invaluable guiding principle of treating the whole person. Our students are challenged to think about medicine and clinical decisions with whole-person care at the center, to discover underlying causes, to provide individualized care and to improve outcomes.
We are living and working in transformative times. With great care, dedication and ingenuity, MUSC first serves the citizens of South Carolina by changing what's possible in health care. Individuals, families, and our communities are the beneficiaries of the innovation, impact and influence MUSC creates for increased access to the comprehensive health care we provide.
In addition, and by design, our work has also spread beyond regional and geographical lines to benefit the health and well-being of communities worldwide. With such growth – and with a continued commitment to our mission – it is more important than ever to maximize our collective impact.
Many have responded to the call to make a collective impact and have come alongside us to support the MUSC mission through their thoughtful and generous philanthropy. In just the last five years, 217 donors joined in the effort to ensure that MUSC continues to be the premier academic health sciences system in South Carolina and beyond by creating planned gifts or charitable gifts in their estate plan. Some of these charitable estate gifts may have current and immediate impact, but most of these gifts will have a future impact. Collectively, these 217 donors have pledged charitable support of approximately $127 million dollars, to be designated to areas across the MUSC enterprise. These gifts also represent $21 million dollars of support realized in the past five years from charitable estate plan distributions.
In addition to the future estate gifts our donors have created, many of these same donors along with others give current support through charitable IRA rollovers using qualified charitable distribution from their IRA. In the last five years, we have received over $7 million in support from charitable IRA gifts which provide immediate impact to various areas across the MUSC enterprise. 
Our donors' thoughtful generosity and dedication characterizes the confidence shared in the excellent education, research and patient care the MUSC provides to our community. Philanthropic support helps to ensure the MUSC experience is available for future generations of those served by this great institution. We are incredibly grateful for those donors who seek to build on this foundation, to focus on our collective vision, and permanently cement their legacy upon the MUSC community. 
Embarking on this journey toward excellence by considering support through an estate gift is how your lasting legacy can continue to move MUSC forward. With a planned or future gift, you have the opportunity to invest in MUSC's impact on the serious health care issues facing the people of South Carolina, our region and beyond. It is your generosity that is the catalyst for how MUSC continues to change what's possible in health care. 
Please let us know if you would like to join the effort in making an impact upon the future of MUSC through charitable gift and estate planning. We are always happy to talk with you or visit with you in person. You may also find some helpful resources on our planned giving website.
For those who choose to remember MUSC in their charitable gift and estate planning, it is our honor to recognize them as a member of the MUSC Legacy Society. This society honors individuals who have made the decision to invest in MUSC's future by making a provision in their estate to secure the MUSC experience for future generations of students, faculty, patients and the community who benefit from our medical education, research and patient care. 
We are ever grateful for your consideration in establishing an estate gift to this great university and health system. The MUSC family thrives because of partners like you! Please reach out as we want to be of good help as we come alongside you on this journey!

Gratefully yours,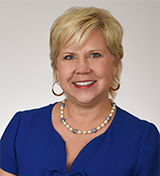 Dana R. Taylor, CFRE
Director of Planned Giving 
Institutional Advancement
C: 864.420.5470
O: 843.792.3592
tayldana@musc.edu